The Boy in the Smoke

Author:
Maureen Johnson
Publication date:
February 24th 2014
Published by:
Hot Key Books
ISBN:
147140322X
Publication Order
previous:
-
next:
The Name of the Star
The Boy in the Smoke is a 2014 novella that was published as a prequel to Maureen Johnson's The Shades of London book series.
The prequel, published by Hot Key Books, was available for purchase for £1/€1.50, or for free in exchange for a World Book Day Token in the UK and Ireland from March 3rd – 30th 2014, in celebration of World Book Day on March 6th.  American citizens are able to buy the books in an e-book version.
On a cold night, Stephen Dene went to the Eton boathouse to perform a desperate act. But someone stopped him along the way, sending his life in a new and decidedly strange direction–leading him to London, to two new friends, and to a world of shadows and mystery.
Read the Book

Edit
Maureen Johnson started to release parts of the novella on her Wattpad account from the 18th August 2014, as many fans who were not based in the UK found it difficult to find and acquire the book.
The entire story can be found here: The Boy in the Smoke
Plot Summary

Edit
The story starts on Friday 15th May with Stephen sitting on the steps of Chatwick House at St.George's School, suddenly realising that his parents do not care for him as much as they should as they had left their 13 year old son at school and went on holiday to Barbados instead. After harbouring this suspicion for years, Stephen fully realises that his parents aren't as affectionate as they should be after observing his fellow peers' relationships with their parents. He visualises the court case that would unfold if his parents were put on trial for their negligence as in times of stress, his mind strays to the various police and crime dramas he watches; an idea fuelled by his growing interest in a potential career in policing. Eventually, fed up of waiting, he texts his older sister Regina who is inherently outraged. The headmaster's wife takes Stephen into their private residence and feeds him, leading Stephen to overhear a conversation where he finds out that his housekeeper is coming to collect him. Paulina eventually collects him and Stephen returns home to find Gina waiting for him. He is bemused and asks her about her exams and so she responds that she left her exams to come and get him.
Book Sources
Edit
(Sourced from Wikia)
Below is a list of links to other sites that sell new and used books, and may also have further information about books you are looking for:
Alternative Cover
Edit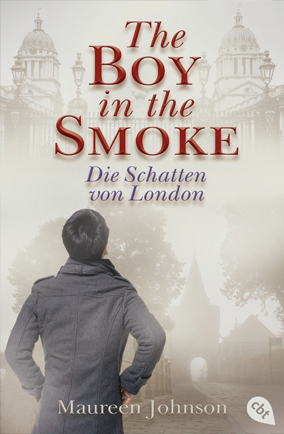 Ad blocker interference detected!
Wikia is a free-to-use site that makes money from advertising. We have a modified experience for viewers using ad blockers

Wikia is not accessible if you've made further modifications. Remove the custom ad blocker rule(s) and the page will load as expected.